The captain of Indian cricket team Virat Kohli is known for breaking records and creating new ones. In recent past whenever he has set foot on a cricket ground, some record has been broken for sure. The ongoing series against Srilanka is no exception, he is all set to become the no.1 run scorer in the calendar year 2017. He is currently placed 3rd with 769 runs from 14 ODI, only behind Faf Du Plessis of South Africa and Joe Root of England.
Faf has 814 runs from 16 one-day matches while Joe Root is at 785 runs from 14 one-day matches. Kohli needs only 45 runs to overcome and take the no.1 crown. Currently, Virat has scored 769 runs at an impressive average of 96.18 from 14 matches with 2 hundred and 6 scores of 50. On the other hand, Faf has scored his 814 runs at an average of 58.14.
The ongoing series is of 5 matches and it is obvious that in the next or coming ODIs Virat will become the leading run scorer.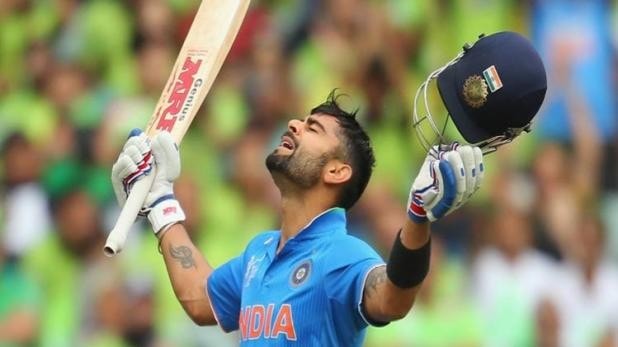 Virat Kohli has currently 28 centuries to his name only behind great Sachin Tendulkar and Ricky Ponting, It is quite a possibility that he may come close to Ricky Ponting's tally of 30 centuries in this ongoing series itself.
Kohli has scored these 28 centuries in mere 190 matches while Ponting scored 30 from 375 matches. On the other hand, Tendulkar has scored a staggering 49 centuries in his international career lasting over two decades and 463 matches.