In the mountains of central Vietnam, a pair of hands lifts the golden thread of walk away which seems as if the mountains have sprouted limbs. The engineers have done a great work. The architecture attracts the huge amount of visitors.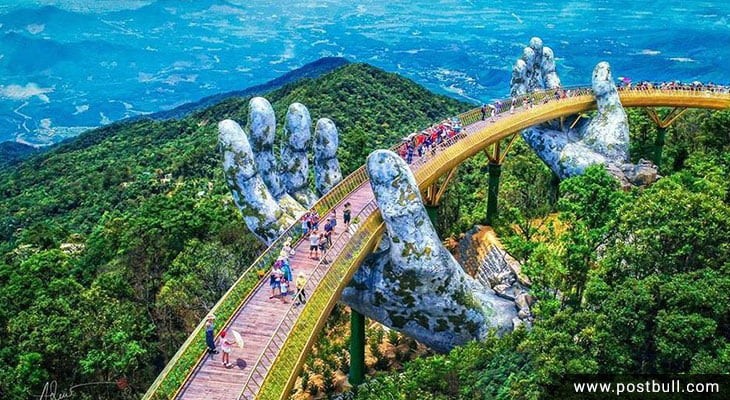 It has an unusual design. As if the god itself is holding the bridge in his hands.
The pedestrian walkway, designed by TA Landscape Architecture in Ho Chi Minh City, is at over 1,000 meters (3,280 feet) above sea level and extends over the treetops from the edge of a leafy cliff face, offering tourists of beautiful landscape.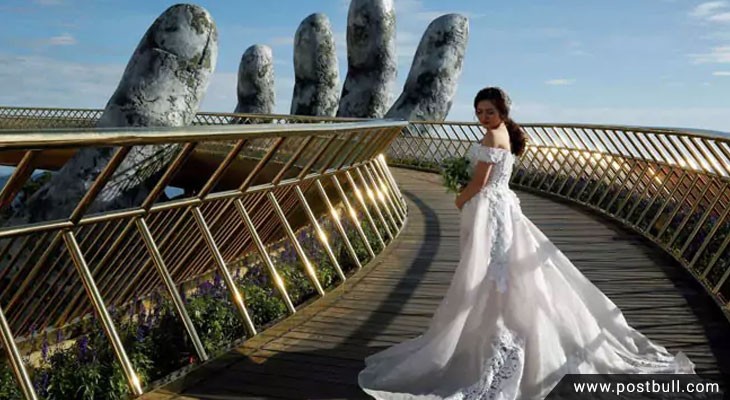 Giant hands are made of huge rocks. The walk away in the colossal hands seems as if one is walking in the clouds.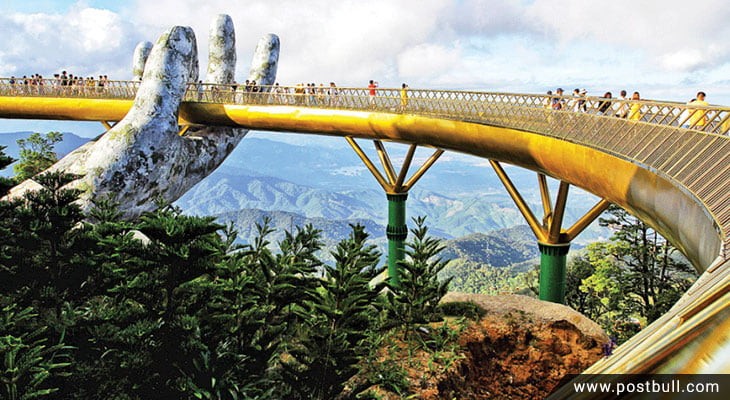 The Ba Na Hills, a popular getaway for the French during the colonial occupation of Vietnam, received over 2.7 million visitors last year, according to the Vietnam National Administration of Tourism. (Source: Reuters)