WASHINGTON: Cast: Dwayne Johnson, Zac Efron, Priyanka Chopra, Kelly Rohrbach, Alexandra Daddario, Ilfenesh Hadera, and Jon Bass
Director: Seth Gordon
Rating: 1 star (out of 4)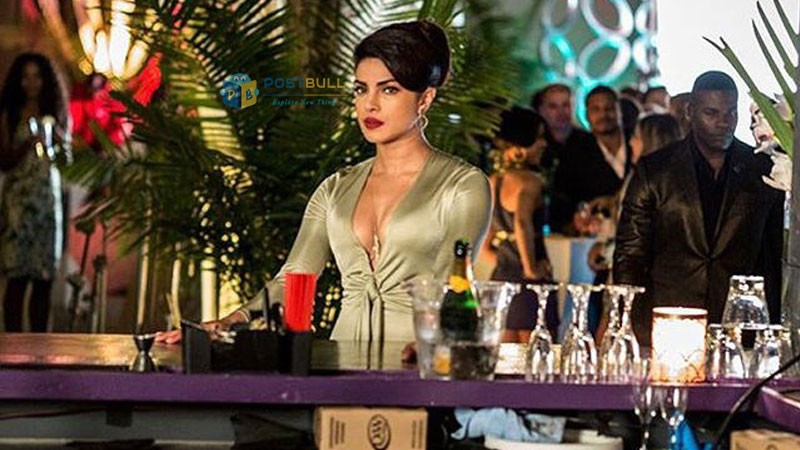 If indeed, Dwayne "the Rock" Johnson ditches Hollywood to become our next commander in chief, Baywatch may be singled out as the low point of his pre-political career. That's right - the man who starred in The Tooth Fairy has outdone himself with a comedy in which the actor helps a man dislodge a most precious body part from the wooden slats of a chaise longue.

It's not very presidential. Then again, what is?

The movie couldn't possibly damage the actor's popularity. Johnson being Johnson, he's still a delight to watch. But there's only so much a charismatic giant can do when he's up against a blend of lazy gross-out humor and inane male wish fulfillment weighed down by terrible editing and lame action.
Matta dead ringer for Olympic swimmer Ryan Lochte - doesn't understand the meaning of teamwork, but leading a capable crew is what Mitch does best. So Mitch takes it upon himself to show this selfish hunk the error of his ways. And just like that, the comedy takes a turn toward after-school-special territory.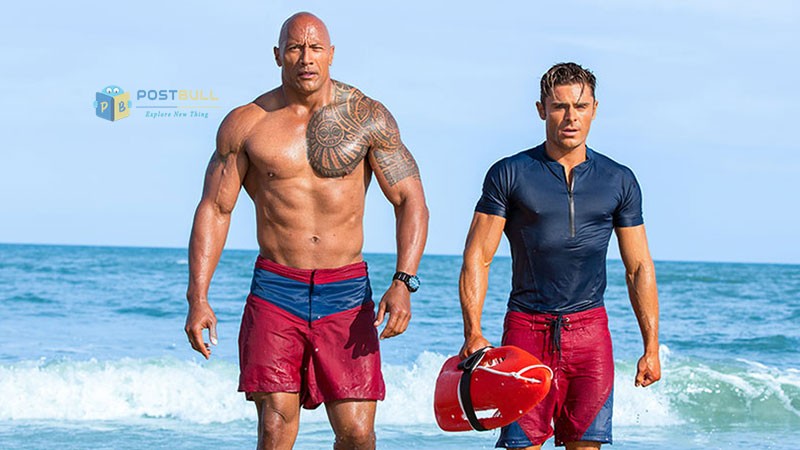 The other major character is Ronnie Greenbaum (Jon Bass), a chubby recruit with furry nipples who exists to deliver physical humor and pine after his co-worker, C.J. Parker (Kelly Rohrbach). The actress is a former model who dated Leonardo DiCaprio before getting together with one of the Walmart heirs, but in movies like this, it's a no-brainer that she might fall for a guy who's the personification of awkwardness.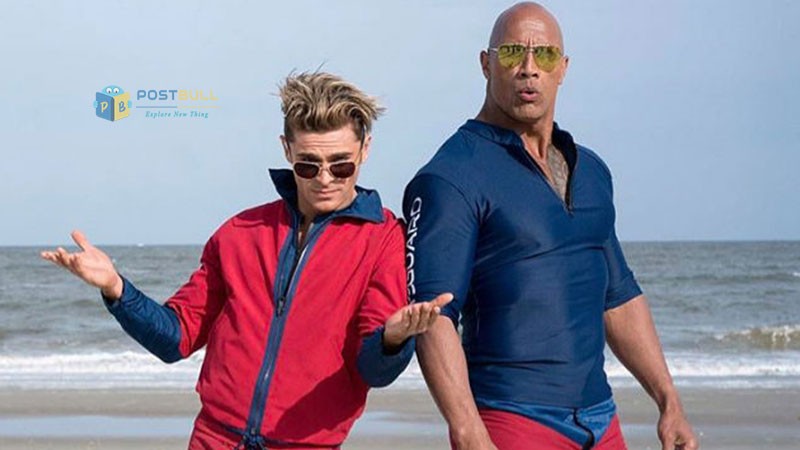 It's no shock that the women in Baywatch don't have much to do beyond look good. Even Chopra, as the villain, has minimal dialogue, although the camera spends plenty of time giving her elevator eyes while she dons form-fitting, cleavage-baring dresses.