Om Puri's last movie Mr. Kabaadi.
Padmashree awardee late Mr. Om Puri passed away in January 2017 due to a sudden heart attack. Om Puri is a significant name in the Bollywood movie industry with a long-lasting career with stellar performances in many Hindi movies. The sudden demise of the actor has left everyone in grievance and shock as it was out of blue. Om Puri was doing well and had many Bollywood movie projects queued up. One such movie "Mr. Kabaadi", was written and directed by his first wife Seema Kapoor was in the post-production phase. The veteran actor has completed its shooting but the voice-over part was left incomplete. Mr. Kabaddi, a comedy movie and satire starring Annu Kapoor in the lead was scheduled to release in August 2017 but later got postponed to September. Seema Kapoor has now roped in Satish Kaushik to do the voiceover for this Hindi movie.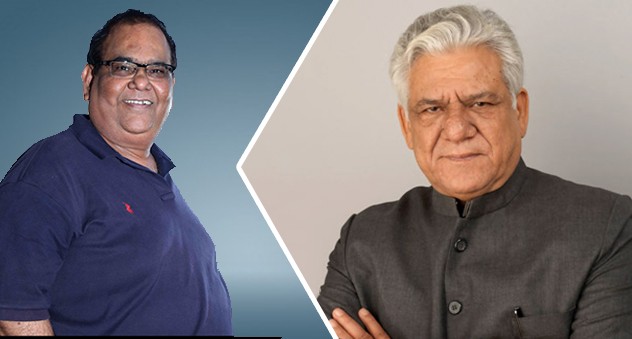 Satish Kaushik Confirms being the voice over replacement :
When Satish Kaushik was contacted for a feedback, he replied in positive and said that he will be lending his voice to Om Puri's last Hindi movie. He also talked about his great relationship with the late actor and said Seema Kapoor approached him and he could not say no in any way. The Annu Kapoor starrer Mr. Kabaadi also stars Vinay Pathak and Sarika in lead roles.
Om Puri the actor and Bollywood movie career:
The veteran actor has been a part of the Hindi movie industry for 40 long years making his debut way back in 1976. Om Puri is known for his power-packed performance in Aakrosh (1980), Arohan (1982). He starred in comedy movies like Jaane Bhi Do Yaaro (1983) and Chachi 420 (1997). Apart from Bollywood movies he has starred in many Hollywood, British projects too. The last well known Bollywood movie he was a part of is Tubelight.