Kanha has taken birth in the birthplace of Lord Krishna in Mathura at 12 a.m. on the occasion of Shri Krishna Janmotsav. There was a huge welcome of Lord Krishna with the drum-dragons. He was ordained in the late night and after that, there was his grand Abhishek performed by the priests in the temple.After that Lord Krishna was dressed up in 'Kusum-Veli' costume. In the noon around at 1:30 pm devotees had a visit to see Kanhaiya. For his dugdhabhishek a silver cow was ordered from Jaipur which was of 51kg.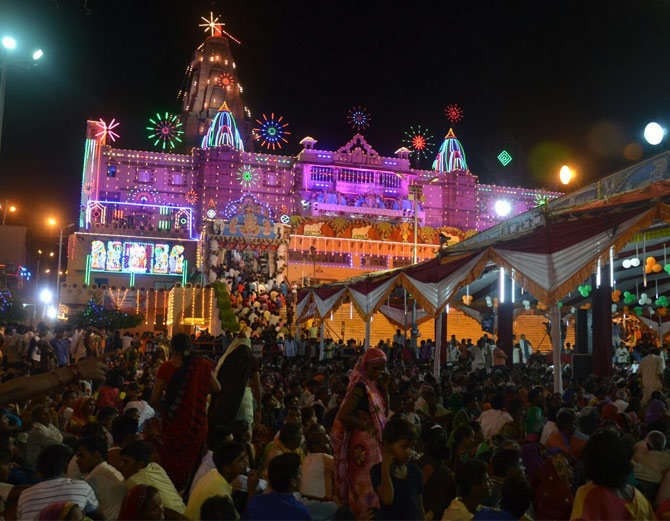 Around 35Lakh people made God's philosophy-
According to Secretary of the Shrikrishna Janmabhoomi Committee, about 35 lakh devotees have visited the temple in two days. In the birthplace of Shri Krishna, more than four and a half kilos of Prasad was prepared for the devotees.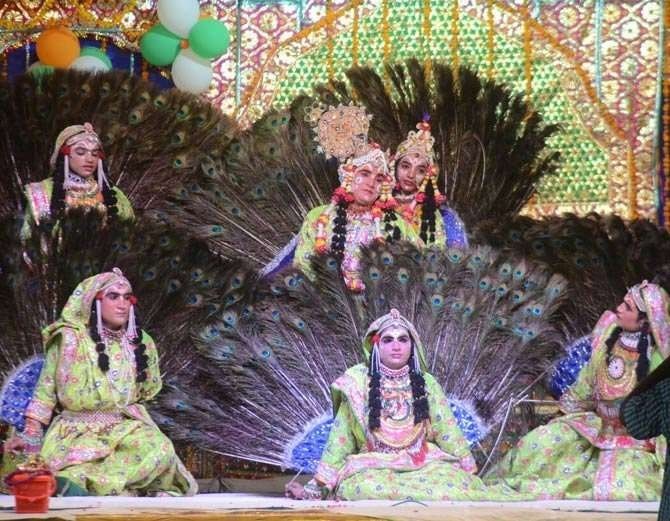 Stage Performance of Peacock Dance-
There was a Raslila performed on the stage by the Krishna, Radha, and his Gopis. A wonderful peacock dance is performed by them.
A priest told that "Radha use to visit the cave shrine to see peacocks in the rainy season. Once at a time, Lord Krishna showed his magical powers and all of the peacocks were disappeared from there. She became upset that there are no peacocks. Krishna took himself in the form of a peacock and started dancing. Seeing him dancing Radha also started dancing as a peacock. From that day this peacock dance was started. "