The CBFC ex-chief Pahlaj Nihalani who was sacked from his post last month has turned a distributor for an adult thriller Julie 2.
Mind you he is the same person who objected to the use of word "intercourse" in a movie trailer. He also asked the makers to shorten the length of kissing scenes in their movies. So this is quite an irony for a guy who tried to portray a very 'Sanskari" image all along.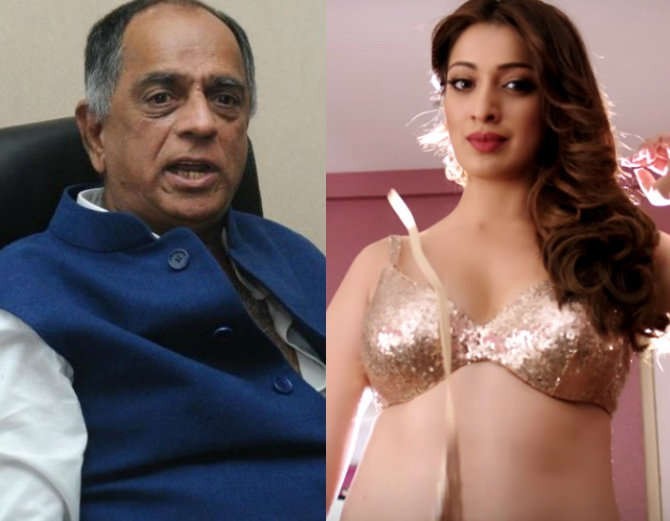 When contacted to inquire about his distribution choices he said, "I am no more... I am not there on CBFC, so don't question me for CBFC," he made himself loud and clear. 'Julie 2' is an erotic adult thriller written and directed by Deepak Shivdasani and produced by Vijay Nair, featuring Rai Laxmi in the lead role. It is a sequel to the 2004 film 'Julie'. Nihalani will be distributing the movie worldwide.
"My business is movie, movie, and movie. So, whatever responsibility I had got as CBFC chief, I fulfilled it honestly, with sincerity and effortlessly. Now I am the distributor of this movie... It's a bold, beautiful and blessed movie. I am doing the marketing and distributing, which is my original business." said the ex CBFC chief in his defense. Nihalani was last month replaced by lyricist Prasoon Joshi.

He went on to add that he has always worked according to Central Board's guideline and that is why none of his films got any cuts. He maintained that he has done his job with utmost sincerity and according to the guidelines of CBFC.
When asked about Prasoon the new chief, he described the new chief as a "nice man". "He is from the industry, so he knows how to handle it. But I have to say that no matter what you do, people and media will not allow you to handle it nicely. Initially, you see the roses but there's a thorn in there too," he concluded.