Many people believe that there are seven duplicates of a human who more or less look alike. Even you might have noticed that sometimes we find people who give a glimpse of our relative or any famous personality. If you don't believe in this then you should check out pictures below which will leave you astonished.
Ranbir Kapoor - Junaid Shad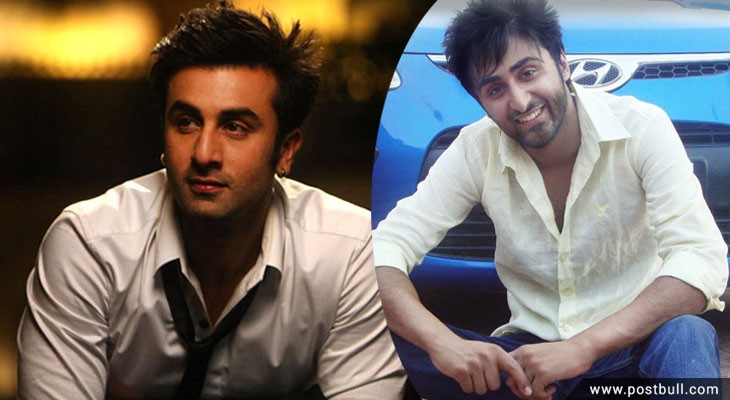 Ranbir Kapoor the famous Bollywood actor has a twin stranger name, Junaid Shad. He's a Kashmiri and is famous amongst his friends and locality. One can easily get confused between the two of them. Even Rishi Kapoor was surprised and tweeted, "OMG. My own son has a double!!! Promise cannot make out. A good double"
Parineeti Chopra - Harneet Singh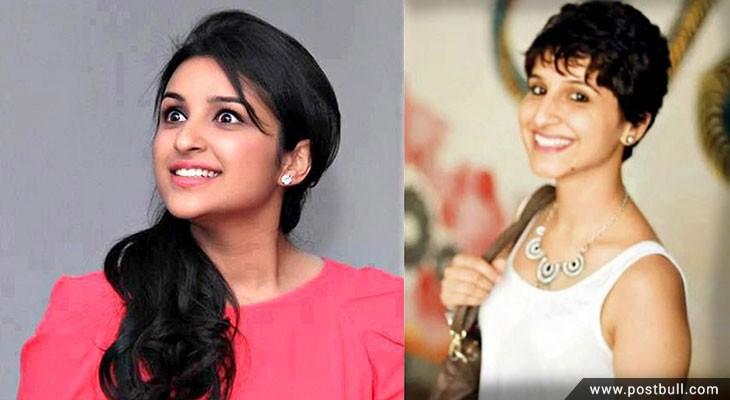 The Fashion designer from Delhi looks pretty much similar to Parineeti Chopra.
Virat Kohli-Ahmed Shehzad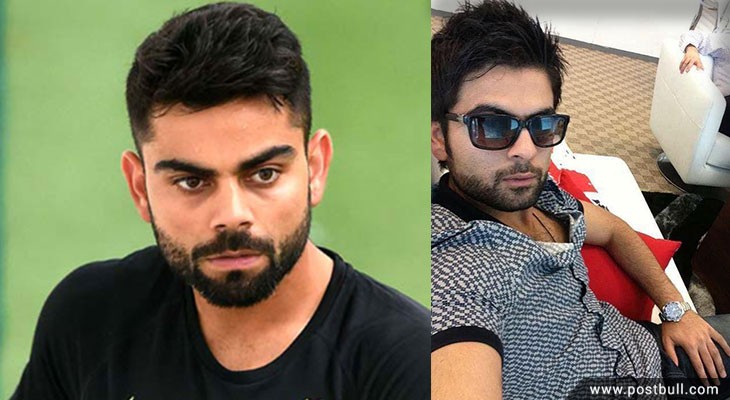 The heartthrob of India has an identical look-alike name Ahmed Shehzad.
Sachin Tendulkar-Balvir Chand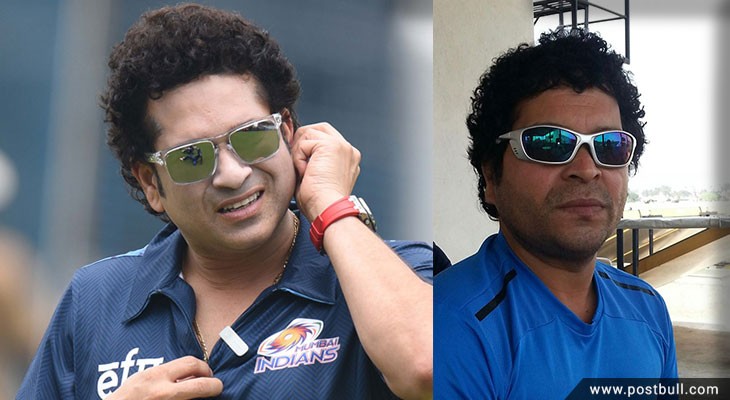 Balvir Chand is the biggest fan of God of Cricket, Sachin Tendulkar and doesn't miss even a single match. He also looks similar to him.
Saif Ali Khan-Indian Oil Guy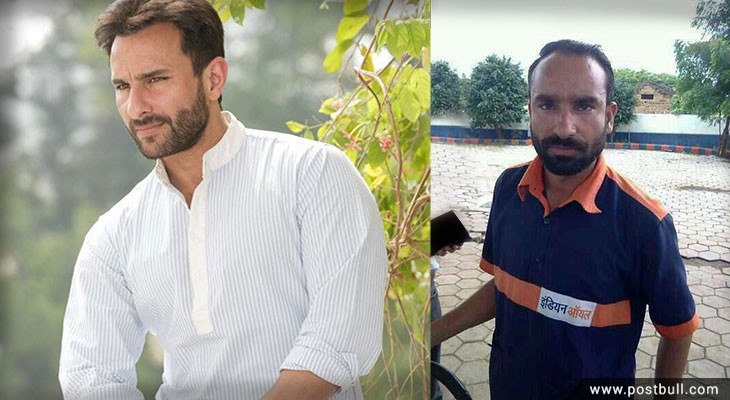 The Indian Oil guy has looks similar to Nawab of Pataudi, Saif Ali Khan. this commoner has shocked people including the actor himself. Saif Ali Khan also joked about the guy on in the National Television
Shah Rukh Khan, Haider Maqbool and the Samosa Seller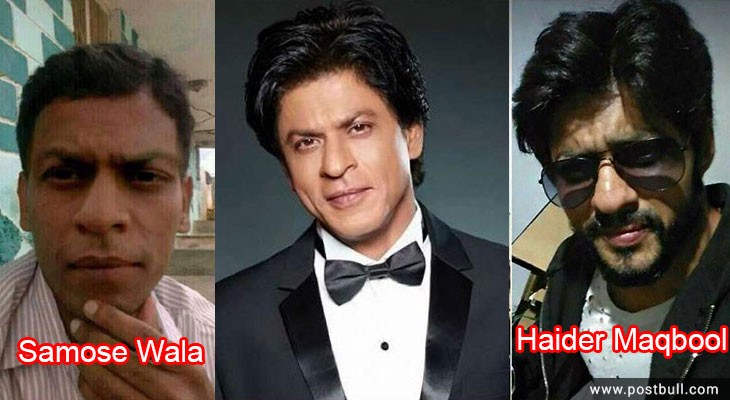 While King Khan is famous for his romance the samosa seller from Indore and is famous for his samosas. He looks similar to Shahrukh Khan. There's one more splitting image of SRK and he belongs from Jammu and Kashmir. The hunk looks name is Haider Maqbool and wants to be an actor. He's even learning acting.
Virender Sehwag - Jeewan Sharma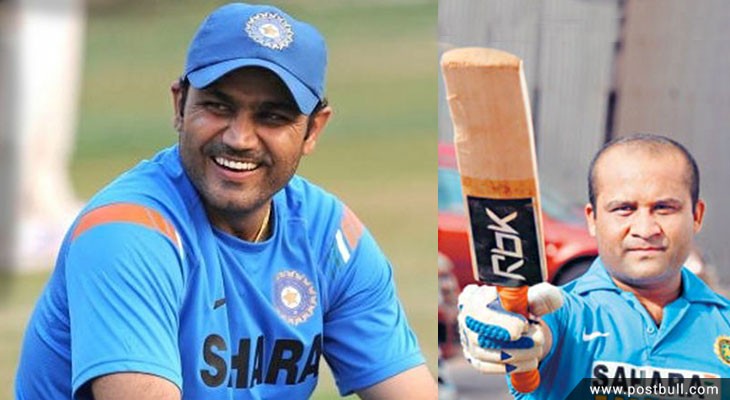 Jeewan is a fan of Virendra Sehwag and we're muddled between both of them.
John Abraham-Mubashir Malik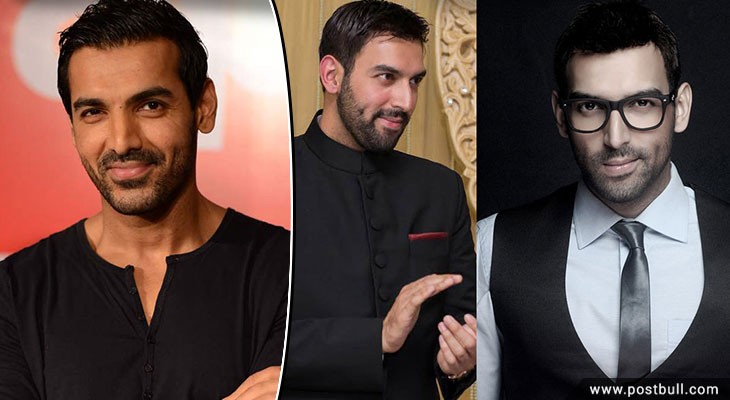 The Bollywood hunk has a huge female fan following while Mubashir Malik who is a journalist shares the similar face even both of them have identical dimples.
Shaan - Vijay Prakash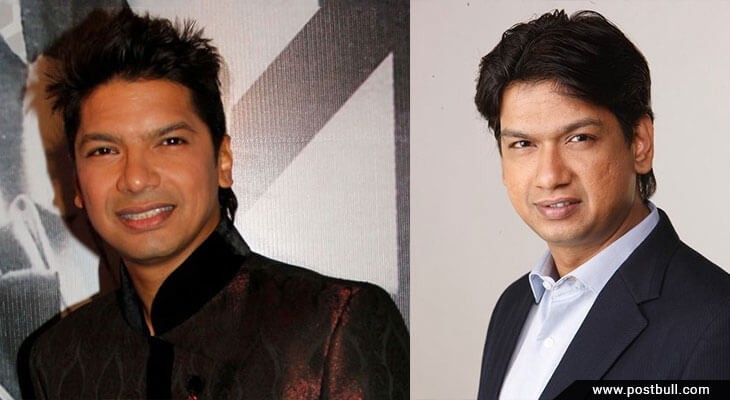 Both of them are amazing singers and lookalike. Vijay Prakash is a singer and music composer from Mysore, Karnataka. He has given his voice to many Bollywood movies.
Salman Khan-Najeem Khan
Najeem Khan similar to his idol Salman Khan. You may not have noticed but he has also played the role of young Salman Khan in Bajrangi Bhai Jaan. Here's the clip.