Prime Minister is targeting 2022 to start the bullet train services between Ahmedabad and Mumbai. The Bullet Train project is going to cost 1.20 lakh crore and the distance it would cover will be 508 km with a maximum speed of 350 km/h. There will be a total of 12 stops in between and it will take 2.56 hours to reach its destination if it stops at all the 12 stations and 2.04 hours if it stops only at 4 stations. So the real questions arise, why do we need to spend so much on a new project which will require building new tracks and stations from scratch.??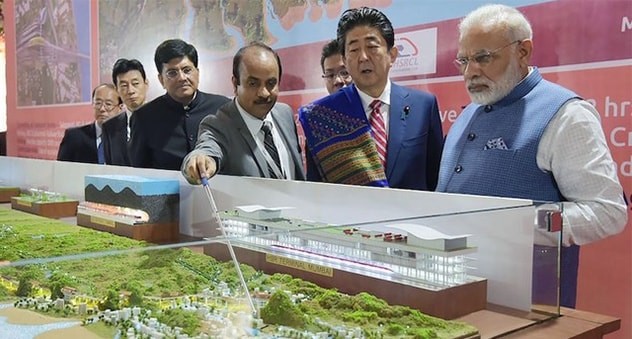 Current Modes Of transport between Ahmedabad and Mumbai:
Currently, there are around 25 trains between the two cities which on an average take 8-10 hours for the complete journey while the Duronto Express covers it in 5-6 hours. Apart from trains, there are 20 flights and more than 90 deluxe buses running between the two cities.
The new bullet train will cost the passengers Rs. 2500- 3000, while the current train fare ranges from Rs.1000 to Rs. 2000 and luxury buses will cost you in excess of 1000 rupees for the 10-hour travel. Flights will cost you anywhere between Rs.1500 to Rs. 4000.
Why we need Bullet Trains?
The most common question being raised is why do we need bullet trains? According to a survey, we can build 80 new AIMS at the cost of this project while the amount of money being spent can fulfill 150 pending railway projects. The given amount is enough to fulfill the Railway Safety Fund for 5 years then why do we need to spend so much on a single project?
The tracks will be 508 km out of which 468 km track will be elevated while 7 km of it will be under the sea, 25 km of the tracks will be through tunnels and rest 13 km will be laid on the ground.
Experts View:
The team of experts monitoring the project has distinct views from common people as they believe this is an important step towards future. The new bullet train will cater its services to an estimated 36000 passengers on a daily basis. It will save people 70% of their traveling time which in turn will result in the growth of the city and state. The experts at London School of Economics has said that bullet trains have resulted in the growth of 2.5% GDP in whichever country it is running right now. The revenue of the cities increased by 155% wherever Bullet Train was brought in use.
Although traveling via air is a faster option, If you look in detail the actual time is more than 3 hours counting the security checks and other mandatory airport routines. On the contrary, you can catch a bullet train even if you reach the station 10 minutes earlier.
As for the cost, 81% of the total cost will be provided by Japan at an interest rate of 0.1% which will be returned in 50 years time, so the government is actually spending very less and it is very important for the economic growth.