A new note of Rs.50 has been released but with a deficiency. The main problem with the note is that it does not have any chip. This note will never give an indication from the ground. It will never make a sound of indication in the raid of Income Tax Officers. This is a simple note as it used to be before. Only the faces are changed. The size of this note will be 66 MM * 135 MM.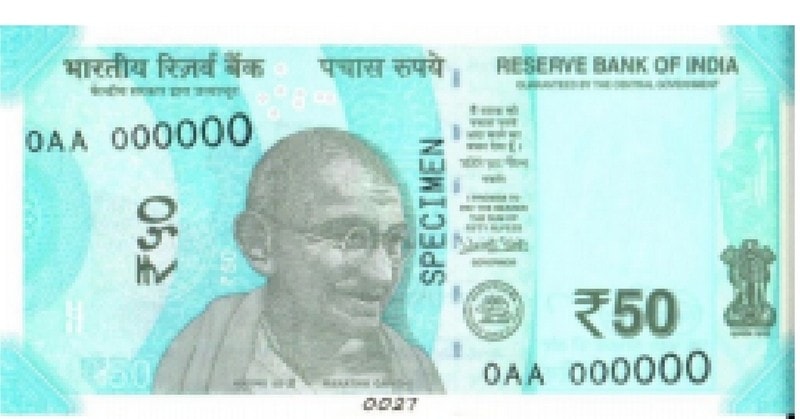 Let us tell you about the new note-
Gandhiji is in their same place.
The color of this not will be fluorescent blue which looks very beautiful.
There will be the famous Sheila Rath of Hampi on the back of this note. It is now included in UNESCO's list of the world's precious heritage.
50 written in the digits will be transparent.
'50' number is also written in Devanagari.
Micro letters will be-'RBI', 'भारत', 'India' and '50'.
There is also a wire which has 'INDIA' and 'RBI' written on it.
There will be a Guarantee Clause, Governor's promise, Ashoka Pillar and RBI emblem on the right side of Gandhiji.
Number Panels will have the digits the which have an increasing order which is on the upper-left and lower-right side of the note.
On the back side, there will be printing date of the note with the slogan of Clean India Movement.
Rs.50 is written in all languages.